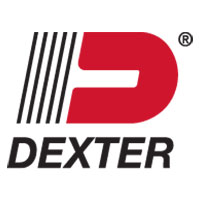 Dexter Axle was founded in 1960 when Leonard Dexter began producing axles from a single plant in Elkhart, Indiana and six years later was purchased by Philips Industries. In 1990, after years of continual growth, Dexter became a wholly-owned subsidiary of Tomkins PLC, an industrial conglomerate based in London, England.
Dexter's manufacturing facilities employ state-of-the-art robotics, precision welding equipment, and automated machining processes. Their comprehensive in-house laboratory performs rigorous stress, fatigue, and metallurgical testing while computer equipped test vehicles analyze actual product performance.
Dexter Axle is committed to producing the highest quality products available in the marketplace. A strict quality system drives production with statistical monitoring and control, standard practice instructions for every function in each plant, supplier rating systems and audits, and certification training of all production employees.